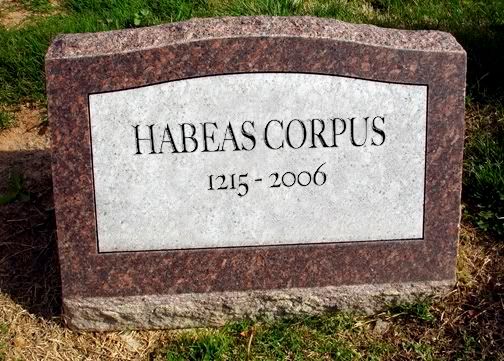 Q:  What is the Writ of Habeas Corpus?
A:  "Legal Action which requires a person under arrest to be brought before a judge or into court."
Q: How did Habeas Corpus come into being?
A:  "The practice and right of Habeas Corpus was settled practice and law at the time of Magna Carta and was thus a fundamental part of the unwritten common "law of the land" as was expressly recognized by Magna Carta."  Joseph Dale Robertson   
Q:  Why do we have the Writ of Habeas Corpus?
A: "It's the right of habeas corpus that makes the thought of being illegally imprisoned in a democratic society such a far-off idea. Habeas corpus is a prisoner's one way to question the legality of his or her imprisonment."    Continue reading →